An Amazing Boat Party With Amazing Views
We are Budapest's longest running booze cruise party and pub crawl company. And we host the most kick-ass party that sails through the heart of Budapest.
While you dance the night away and mingle with like-minded fun girls and guys, you'll float down one of the World's most scenic rivers–the Danube River. The only thing that can match the views is the fun you'll have on the night.
THREE PARTIES IN ONE NIGHT
At 20:00, your night kicks off in the heart of the city. This is where the unlimited drinks flow fast and free. This is the perfect time to meet, mingle and chat with fellow boaters.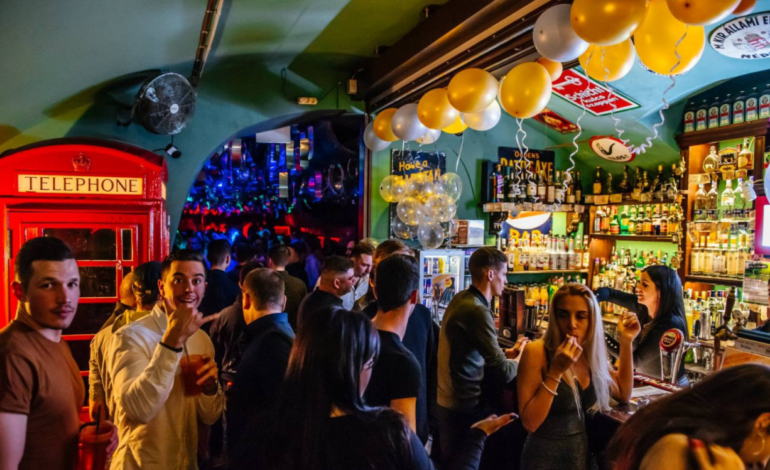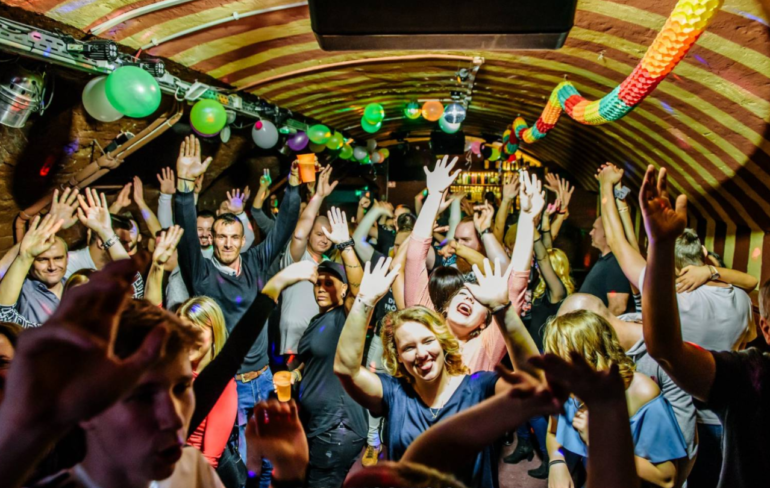 Set sail from 22:30 to 0:30. Party under the stars while you take in the incredible views of Parliament to the Chain Bridge, and Budapest Castle to name a few.
And our open-air rooftop will keep you cool on hot summer nights. While our indoor dance floor and bar keeps the chill out on crisp winter nights.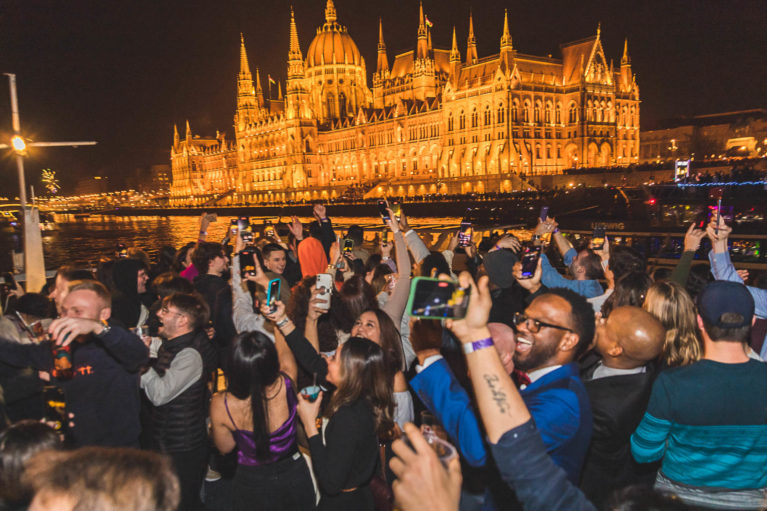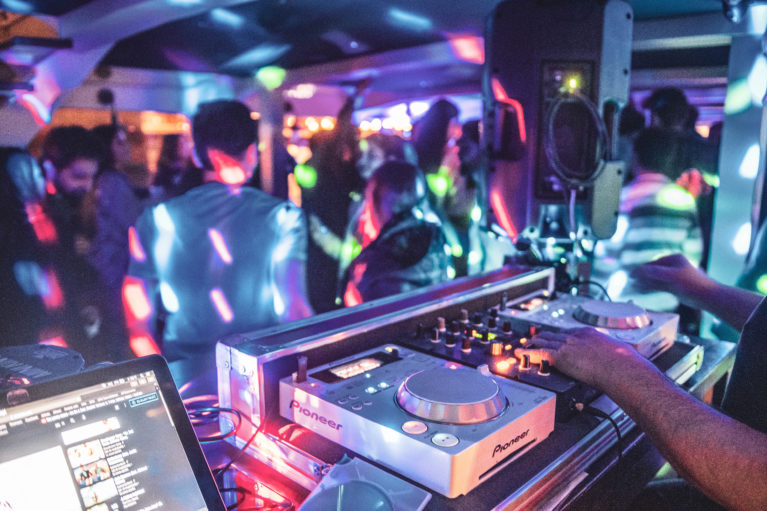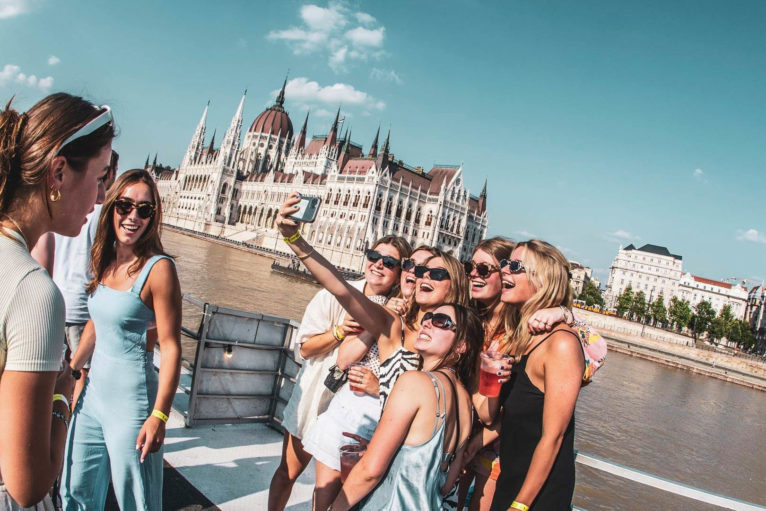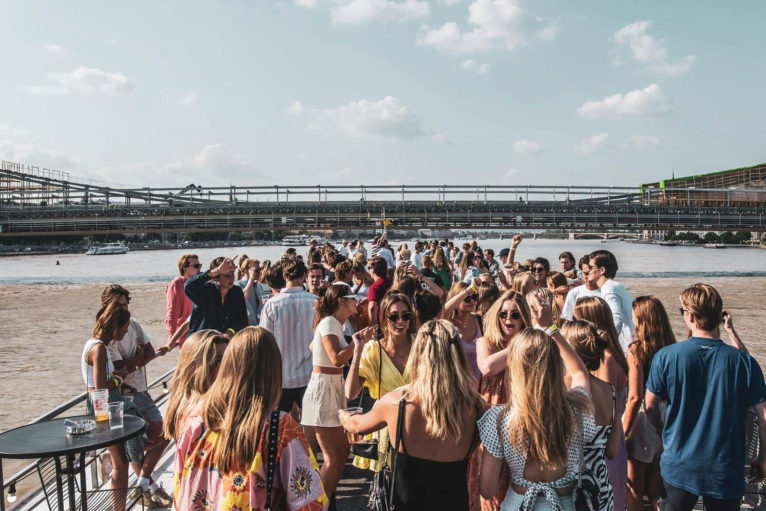 The party after the party.
Skip the lines, skip waiting, and head straight for the front door like a VIP.
You'll get instant access to some of Budapest's most (in)famous clubs to keep the party, and the drinks, going.
WARNING: This is not for the faint-hearted. Only the real party pros make it this far!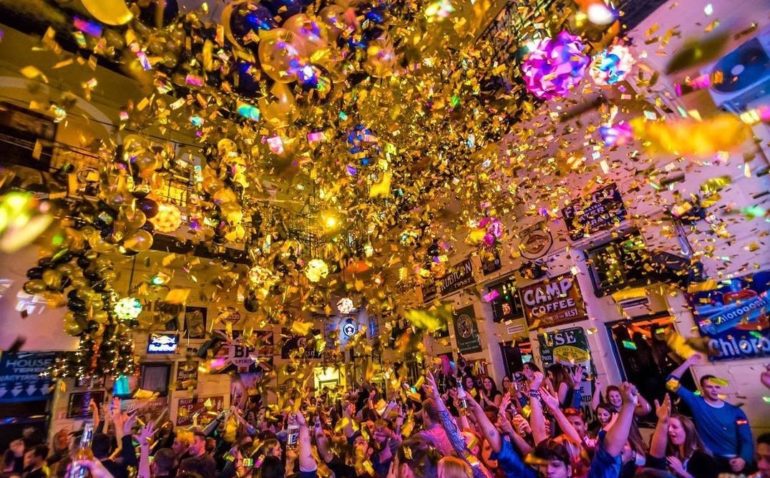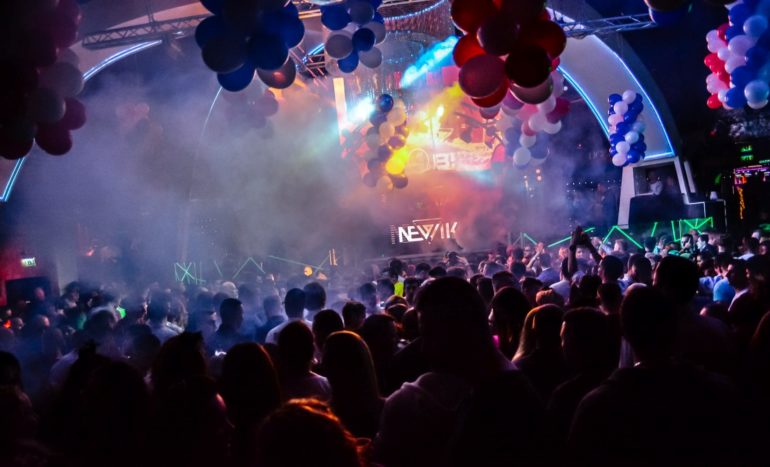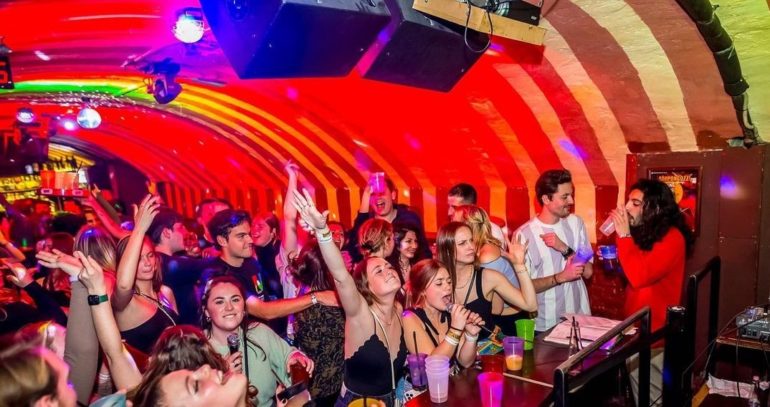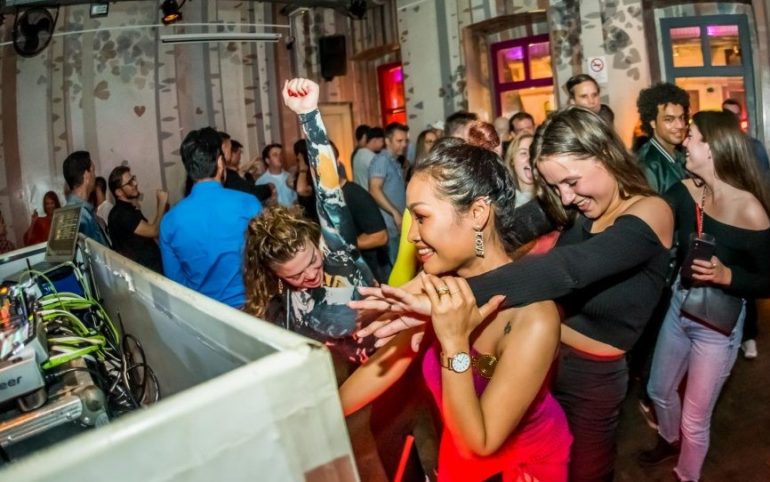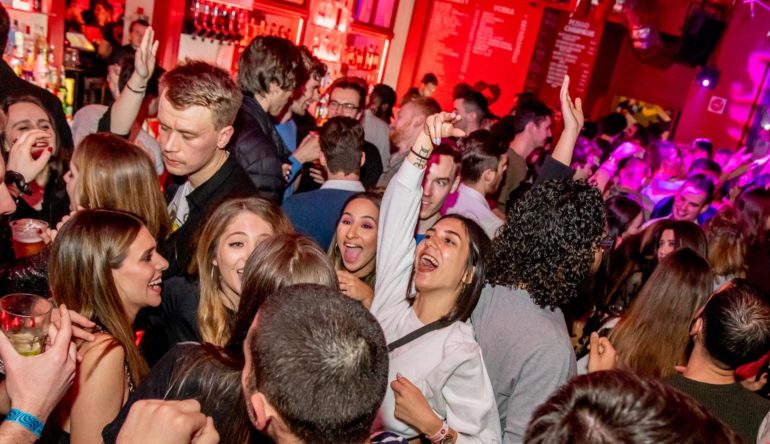 SELECT YOUR PARTY PACKAGE
This is a limited capacity boat. Hurry up with buying because we are often sold out.
All tickets include as standard:
+ Sail up the scenic Danube River + Photographer on busy nights +
+ Friendly guides + Indoor dance floor + Outdoor panorama viewing deck +
+ Cash bar for special drink orders and fine liquor +
Are you a group of 12 or more? Are you an influencer?
No problem, contact us and we'll work out a good deal.
Payment cards only. No Payment card? No problem, we do bank transfers. Contact us.
Your information is secure and encrypted.
MEETING POINTS
Pre-Party bar
Morrissons2
Szent István krt. 11,
1055 Hungary
Pre-Party bar
Boat location
Boat Party Budapest Dock 0
Szent István park,
1137 Hungary
Boat location
After-Party Club
Every night we go to different clubs and you can only go to the club that is scheduled for that night.
We've Been Featured In…
Need More Reasons To Join Us?
If you're still not convinced about Budapest Boat Party, here are five more…
10
years' running thumping, pumping boat parties!
200K+
More than 200,000+ travellers, revellers and party-goers have partied on our boats.
3600+
departures in a row (making this one of the most sought after things to do in Budapest!)
1,050+
5-star TripAdvisor reviews from party loving people.
€19
Packages start from just €18—no where else in Budapest can you have this much fun for the price of a few cups of coffee.
Got Questions? Get The Answers Here
Please be sure to read all the Rules before going out to party .
We want everyone to have a good time. Please follow these three simple rules for a night to remember.
No screaming like a mad man.
Enjoy the booze drinks but don't get drunk like a monkey on palm wine.
We have zero tolerance for unruly behavior.
The night kicks off at 20:00 at Iron Bar (Szent István krt. 9, 1055 Hungary). Meet us at 22:40 at dock 0 next to Szent István park, 1137 Hungary if you purchased "Boat Pack" tickets.
Our boat is docked at dock 0 next to Szent István park, 1137 Hungary.
You must arrive by 22:20 to check your ticket in and board for the 22:30 departure. We do not refund tickets for late arrivals. So plan your route to the boat in advance.
18+. If you are accompanied by a legal guardian, you can join the boat party but not the pre-party or after party.
No card, no worries. Please email us and we will find a solution.
Each event caters to 70-500 fun-loving party goers. So it's like a nightclub on the sea.
Our DJs are masters on the decks. They spin anything and everything from R&B, Hip-Hop, House, Electronic, Latin and Reggaeton.
Our bar and dance floor is indoor. You'll stay toasty-warm indoors while our DJ lays down the beats on those crisp winter nights.
Morrison's 2 offers the unique ruin pub experience from Budapest, it counts with 4 dance floors with techno & disco, karaoke & all-year heated garden. Morrison's 2. Address: Budapest, Szent István krt. 11, 1055 Hungary
Let's be honest. Guys who ask this spend more time chilling with Netflix instead of Netflix and chill. Our Boat Party Budapest promoters canvas the city every day to bring in the sexiest customers who love to party.
Whether you're visiting Budapest for a holiday or New Year's Eve getaway, you'll love every minute of our booze cruise parties. For many years now, we've topped many 'Things to do in Budapest' and 'Best party in Budapest' lists.